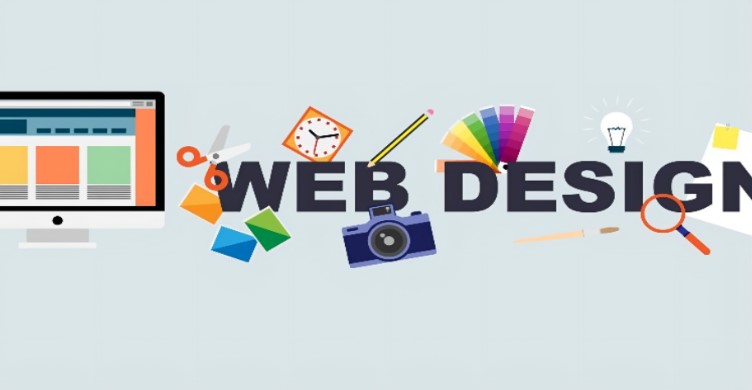 Finding a professional web designer is vital to ensure the best course of action. It doesn't matter if you wish to make a website from scratch or redesign the one you already own. You can boost your business and create a perfect first impression. 
As soon as someone enters your site, they will create the first impression of your business, professionalism, and ethics through your visual identity. We judge companies within seconds, meaning you should find ways to make a positive experience and impact for the first few seconds after they enter inside. 
If your site looks outdated or unappealing, your audience will have a negative perspective of your business. The process will turn them away from your page, meaning you will miss potential leads and customers. Instead, they will choose your competitors. 
At the same time, web design is essential because it will affect how your customers see you as a brand. Your impression of them will urge them to become a part of it or choose someone else. That is why you should find ways to keep them on your site as much as possible. 
We recommend you stay with us to learn more about other reasons for implementing appealing and effective web design for your business site. 
1. Boost Search Engine Optimization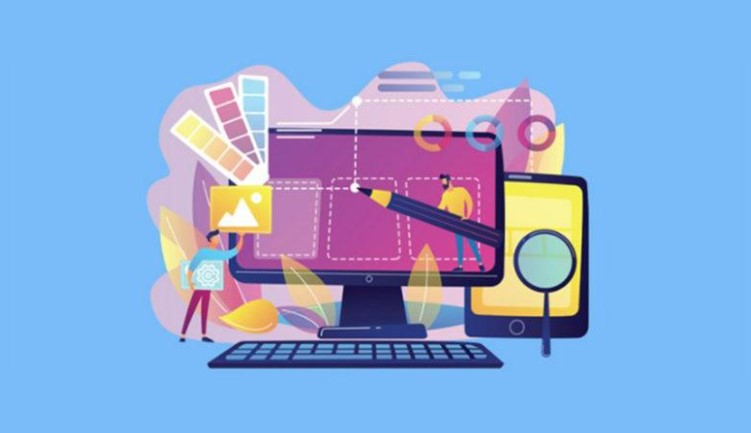 Web design is essential, meaning it will influence the elements and practice of how you publish online content, meaning you will also leave a good impression on search engine crawlers. You should avoid messing up this aspect, which is why you should implement proper on-page optimization fundamentals.
That way, you can ensure overall visibility in the long run. Apart from content on your site, you should know that web design elements can affect your optimization process and help you rank better than before. It should be optimization-friendly to ensure you reach more organic visitors. 
The easiest way to ensure the perfect practice is to find a design agency that features optimization services as part of the package. As a result, you can rest assured and reach more people as time passes. 
2. Improve Customer Service
By looking at your website, people can determine how you will treat them during the buying process. The design will offer them insight into do you respect your customers. If you do not put effort into your design, an audience will know that you are less likely to help them. 
Similarly, as mentioned above, a website is a customer service representative. Therefore, modern, bright, and inviting options will create a more welcoming feeling on your page. As a result, you will give them the impression that you are open to new people. You should click here to learn more about designing. 
Of course, an unappealing and old site will make your area feel aloof and cold. It is crucial to think that your design is a digital presentation of your business. Therefore, if someone enters your office, you wish to have a friendly face greeting them and making them feel welcome. The same thing works with modern and updated web design. 
3. Create a Trustworthy Appearance 
Generally, we do not trust lousy sites. If someone notices outdated info and awful design, they will not consider you a trustworthy business. It will seem shady or seedy, which is essential to remember. 
Imagine someone wanting to make a large order with your company. It means someone will have to spend a lot of money, but if the site doesn't speak about trust, the problem will arise. Instead, the person will choose another business, meaning your competitors. 
However, having a professional website will signal trust with your audience because they will trust you and feel comfortable ordering anything they need, either small or significant. Therefore, building a stable trust with your audience is essential to ensure they become and remain your customers. 
4. Stay Ahead of Competition
Suppose you wish to understand the reasons for investing in web design. In that case, you should know that your competitors are doing it big time, meaning they will take over your business if you do not do anything about it. The best way to stay in the game is to ensure your design remains appealing, trustworthy, and safe. 
At the same time, you should ensure your site stands out from the competition. Since more appealing sites will reach more organic visitors and rank better on the Google search engine result page, your days are outnumbered. 
Therefore, if you have a low-quality, outdated website, your competitors will stay ahead and you can say goodbye to your business. 
Finding a professional company to handle each step along the way is the best step you can make to beat them and take over more leads than before. 
Since you will compete with other businesses, you should provide the same customers with something completely different and appealing to ensure they choose you. It is vital to ensure you stand out from others but in a good way. 
Besides, you will get a chance to show your business and present unique characteristics. That way, your audience can determine which company is the best on the market. Check out this guide: https://www.wikihow.com/Learn-Web-Design to learn how to design by yourself. 
5. Ensure Consistency 
When getting new leads for your business, you should boost your brand. Web presence is crucial because you will stay consistent across your production and each page. That way, you can ensure your audience can get familiar with a brand, ensuring they convert faster than before. 
We recommend using the same styles, fonts, and layouts across each page. Using a different type for each one will make you look unprofessional unless you are an artist. That way, you can ensure your brand gets recognition since your audience can fit the appearance and associate it with your company. 
Suppose you do not remain consistent. It is vital to boost consistency to ensure each visitor stays on your page longer than before. In that case, people will go away from yours and choose someone else who appears more professional.
Related Posts